Franklin Skin and Laser Z Wave Testimonial Video: "Patients Are Coming Back with Much Better Results"
By Regina West; May 30, 2018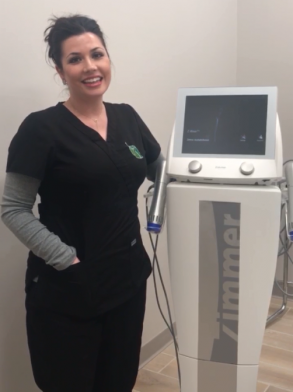 Scroll down for video.
Carmen, an Aesthetician at Franklin Skin and Laser, spoke about the practice's improved results since adding the Zimmer Z Wave to aesthetic procedures. CoolSculpting and skin tightening are some of the procedures that she noted to have benefited with "better results" by adding Z Wave. At the time of the below recording, Franklin Skin and Laser had been using the Z Wave device for 6 months.  Carmen said, "We're noticing that patients are coming back with much better results."  She added, "Patients love how easy this treatment is. There is no downtime. We love how quick it is and we're just loving the Z Wave!"
Franklin Skin and Laser is operated by Steven Bengelsdorf, M.D., F.A.C.S. The practice's website highlights Z Wave for cellulite reduction and describes the service as "a pain-free treatment with no downtime, designed to treat the underlying conditions that cause the appearance of your dreaded cellulite." The page explains that the Z Wave works by increasing the body's metabolic activity in the form of lymphatic drainage and blood circulation. It further details benefits: "The Z Wave improves the skin structure and connective tissue, ultimately producing more collagen, elasticity and firmness of your skin to improve both cellulite and stretch marks."
Neither Franklin Skin and Laser nor Carmen were compensated for providing this video and comments about Z Wave.
Scroll below to view the Z Wave testimonial video by Franklin Skin and Laser
About Franklin Skin and Laser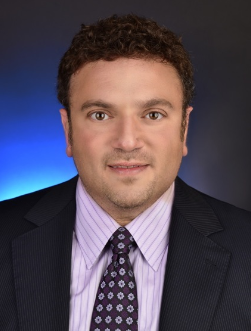 Franklin Skin and Laser is located in Franklin, Tennessee, near Nashville and specializes in Cosmetic Dermatology and Aesthetic Surgery. The practice offers a variety of non-invasive, laser and conventional surgical treatments and procedures for aesthetic concerns like body contouring, skin tightening, laser hair removal, dermal fillers, microneedling, tattoo removal, scar revision, fat transfer, cellulite reduction, natural breast augmentation and gynecomastia. The practice strives to provide treatments that achieve the look of natural beauty with minimal downtime. It distinguishes itself by providing superior results and by utilizing the most up to date techniques and state-of-the-art modalities. Franklin Skin and Laser website states, "Our practice is not a franchise nor is it a Medspa. Our patients are treated with personal, high quality medical and aesthetic care and are scheduled in such a way to allow ample time for discussion of concerns and questions."
Managing Physician, Dr. Steven Bengelsdorf, personally trains and supervises a staff of Registered Nurses and Licensed Clinical Aestheticians. He is a Fellow of the American College of Surgeons and the American Society for Laser Medicine and Surgery (ASLMS). At the age of 17, he was accepted into the prestigious Six-Year Medical Program at Boston University. He graduated magna cum laude with honors, earning a combined Bachelor of Arts and Doctor of Medicine degree. He then completed 5 years in the highly competitive Boston University Surgical Residency Program. Dr. Bengelsdorf is a Board Certified surgeon and has been practicing for over 20 years.
To learn more about the practice and the services offered at Franklin Skin and Laser, please visit www.franklinlaser.com.
About Zimmer Z Wave
The Zimmer Z Wave transmits powerful sound waves into the tissue. The energy then spreads out radially to enhance the treatment effect (Radial Pulse Therapy). The body responds to these sound waves with increased metabolic activity in the form of lymphatic drainage and increased blood circulation. The end result is an improvement in the appearance of cellulite and improved results when used with other body contouring procedures. For more information about the Z Wave, visit a web overview of the product. You may also contact Zimmer any time by phone or email.
Related Z News Articles: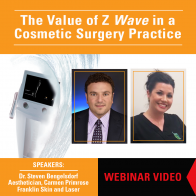 Watch the full video, plus read the article summarizing what was covered by Dr. Bengelsdorf & Carmen Primrose in the 9/2020 Z Wave webinar. Includes presentations on "The Value of Z Wave in a Cosmetic Surgery Practice" + attendee Q&A ...
Read More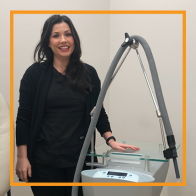 In this video, Franklin Skin & Laser discussed some of the office's applications for their Zimmer Cryotherapy device. "This thing does wonders for patient comfort, and has even eliminated the need for topical numbing cream in some cases." ...
Read More