Video: Armonia Wellness Gets "Amazing Results" with Z Wave for Cellulite Reduction, Fat Loss and Skin Tightening
"We work with Z Wave Pro and we get amazing results in cellulite reduction, regional fat loss and body firming."
By Regina West; May 23, 2019

Scroll to bottom for video.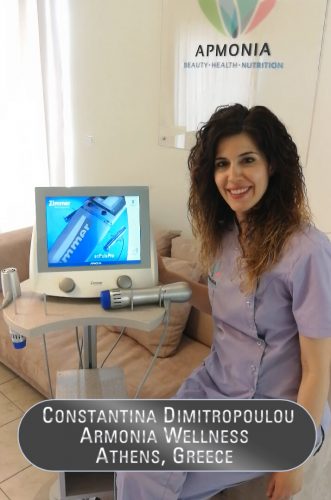 Medical and wellness center, Armonia Wellness, sang the praises of their Z Wave Radial Pulse Technology device for its ability to achieve results in cellulite reduction, fat loss and skin tightening. The center's owner and Director, Constantina Dimitropoulou, sent us a video testimonial and treatment demonstration. She noted, "We work with Z Wave Pro and we get amazing results in cellulite reduction, regional fat loss and body firming."
Another practitioner demonstrated a Z Wave treatment for cellulite on the back of the thigh while Dimitropoulou continued. Dimitropoulou described what guests can expect from a Z Wave series of treatments at Armonia Wellness. "Usually we recommend six to twelve sessions. When the guest comes, we design a specific and personal protocol for them… Sometimes the results are obvious from session number four," she explained.
In conclusion, Dimitropoulou added, "We love Z Wave. We love Zimmer. We love shockwave therapy. It's a great tool for us to reshape and improve your body."
Armonia Wellness provided this video and comments about Zimmer Z Wave without receiving compensation of any kind.
Scroll below to view Z Wave testimonial and treatment demonstration video by Armonia Wellness.
About Armonia Wellness
Guests of Armonia Wellness visit for a variety of face and body beauty treatments. The center offers facial treatments for deep cleansing, acne control and anti-aging. Physiotherapy, manual therapy and alternative massages are also available. Some of the center's special massages integrate the philosophies of energy points from traditional Chinese medicine. Armonia Wellness also integrates modern technology into many of their treatments. In addition to the center's Zimmer Z Wave for cellulite treatment and skin tightening, some services utilize other advanced devices. The center touts radiofrequency (RFI) treatments for non-surgical lifting results in as few as three sessions. Armonia Wellness uses this therapy to stimulate the production of new collagen and offer intensive anti-aging and tightening of the face, eyes and neck. Also offered are treatments for laser hair removal and Dermapen™ microneedling for skin rejuvenation, collagen strengthening and stimulation, wrinkle and scar reduction and skin tightening.
In addition to her undergraduate degree in Beauty Therapy from the Technological Educational Institute of Athens, owner and center Director, Constantina Dimitropoulou, holds a Bachelors and Masters of Science in Clinical Nutrition from University of London. She offers nutritional consultations, advising clients on how to improve everyday dietary habits, as well as offering nutritional support for specific conditions such as weight loss, dyslipidemia, diabetes, pregnancy and lactation, athletic diets and eating disorders.
Armonia Wellness is located in Athens, Greece. You can connect with them on Instagram at @armonia_wellness and Facebook at @Armonia-Wellness-249431155219957. The center's website is currently in Greek only. The medical and wellness center is in the process of expanding the website to include an English language version. Visit the website at www.armoniawellness.gr for more information about their services and treatments.
About Zimmer Z Wave
The Zimmer Z Wave transmits powerful sound waves into the tissue. The energy then spreads out radially to enhance the treatment effect (Radial Pulse Therapy). The body responds to these sound waves with increased metabolic activity in the form of lymphatic drainage and increased blood circulation. The result is an improvement in the appearance of cellulite and improved results when used with other body contouring procedures. For more information about the Z Wave, visit a web overview of the product. You may also contact Zimmer any time by phone or email.
Related Z News Articles: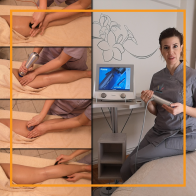 Armonia Wellness reveals impressive, long lasting results with Z Wave for cellulite, fat reduction & skin tightening. (70% cellulite reduction after 6-12 sessions, results lasting 2 years!) Also, combination therapies with mesotherapy, cupping, gua sha, body contouring. VIDEO PLUS Q&A ...
Read More