Video: OptonPro 25 W – High-Power Laser Review by Physical Therapist, Dr. Chuck Bagwell
– Z News Video + Bonus Interview with Dr. Bagwell
"This is about 3 ½ times more powerful than their old OptonPro. It goes up to 25 watts of power, where the other one was 7 watts. So, way more efficient, effective… You can administer your treatments in a higher power with less time. And so far, the treatments that I have done with this machine have been way more effective – and the other one was excellent – but the outcomes have been really good."
Read the Q&A and then scroll below for the video by Dr. Chuck Bagwell
By Regina West; April 1, 2021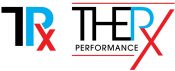 Scroll down for video.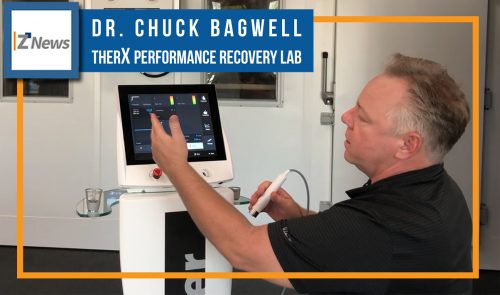 Chuck Bagwell, DPT, of TherX Performance, was one of the first practitioners to treat with the new OptonPro 25W high-power laser. He  recorded a video testimonial to walk through some of its top software and hardware features. He also shared his experience using the device, and compared it with his experience using the OptonPro laser line's previous model.
"This is about 3 ½ times more powerful than their old OptonPro," stated Dr. Bagwell. "It goes up to 25 watts of power, where the other one was 7 watts. So, way more efficient, effective… You can administer your treatments in a higher power with less time. And so far, the treatments that I have done with this machine have been way more effective – and the other one was excellent – but the outcomes have been really good."
Dr. Bagwell reviewed the OptonPro's touchscreen interface, showing how the user can tap on specific body parts to select programmed treatment protocols or easily customize parameters that are specific to each patient.  
He also noted his appreciation for the new manual laser activator, which initiates continuous laser light with a double click. He compared the new feature to the foot pedal activation of the previous OptonPro model. "Instead of having a footplate," he said, "you now have this nice, comfortable grip with a little button on it that activates the laser."  Other parts of the device's hardware package received mention. Dr. Bagwell explained that with the large and small magnetic spacers, "you can control the distance at all times… and it goes right to the desired depth."
Moving to some of its software features, Dr. Bagwell focused on the OptonPro's built-in skin temperature sensor. "The laser will actually pick up your [patient's] skin temperature, and you can set a limit so you can make sure that the desired effect is administered and that you're not burning somebody or causing any harm."
The Visual Analog Scale was the next "great feature" to be reviewed. Bagwell pointed out that the patient's subjective pain level could be measured and recorded before and after each treatment. "You can put it in their history and you can track their pain levels over time."
Lastly, Dr. Bagwell summarized the advantages of the device's three wavelengths. He explained that the 810 nm, 980 nm and 1064 nm could be enabled and disabled, as needed, to simultaneously stimulate target sites at depths of "superficial, medium or deeper".
He concluded, "Overall, I love this machine. I've had great results with it in the short time I've had it. If you're thinking about getting a laser, this is definitely one I would give a hard look at."
---
Z News Interview with Dr. Chuck Bagwell of TherX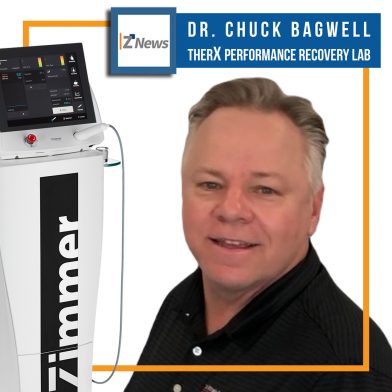 Z News:   Which OptonPro feature do you find to be the most innovative or valuable to the practitioner?
CB:    The OptonPro has many innovative features. The display allows you to easily see all of your settings and the touch screen interface is easy to use. The new handheld control for laser output makes application very easy and comfortable. The thermal regulation control in the laser output unit is a great feature for safety. The increased power lets you deliver a quicker and more effective treatment along with the 3 spectrum laser.
Z News:   Is the user interface/software easy to understand? Does it provide practical default therapy recommendations for specific conditions? Does it allow for easy parameter customization for each patient, if needed?
CB:    The user interface and software protocols for various body parts make it quick and easy to get a patient started with treatment, but the interface also allows the ability to adjust and customize as you feel it's needed for the patient.
Z News:   Are there any features on the OptonPro that are not usually on other class IV lasers?
CB:    One of the unique features is the thermal control and regulation that allows the person administering the treatment a thermal regulation. This is a preset and is easily determined during setup.
Z News:    Have you ever worried about causing thermal injury to a patient with previous lasers that you've used? If so, does OptonPro's skin temperature sensor help to alleviate those concerns?
CB:    Yes, thermal injury was always a concern with previous lasers, but with the OptonPro, there is a skin temperature sensor in the laser. It enables you to determine a patient's thermal threshold and incorporate that into their treatment which gives you a peace of mind that the unit will turn off if it exceeds that temperature. This is preset through a thermal skin test.
Z News:    Is there a specific condition for which you have found the OptonPro laser to be exceptionally effective?
CB:    I feel this laser has been significantly more effective for low back conditions/pain. I've found it to be highly effective with trigger points in the cervical and lumbar region. Initially, it was with tendinopathies, but with the new 25watt, 3-spectrum laser, I've found it to be more effective with conditions that I had not found as effective previously.
Z News:    How do you use the three wavelengths to treat patients?
CB:    With the 3 different wavelengths, it allows you to effectively treat at multiple depths during 1 single treatment.
Z News:    Why is it advantageous for a laser to have high-power capability?
CB:    I feel with the higher power, you're able to administer a more effective treatment in less time. 
Z News:   Do you ever use combination therapies with the OptonPro & another modality or treatment type? If so, what are the benefits of using them together?
CB:    We have used the Zimmer Cryo 6 in conjunction with the OptonPro. We call this "Fire and Ice." I have found this to be more effective in decreasing inflammation, reducing pain, and getting quicker recoveries. It's a favorite for tendinopathies such as tennis elbow, plantar fasciitis, and rotator cuff tendonitis. We have been very successful with outcomes using the OptonPro on these conditions, but there are numerous other conditions/injuries where it has been highly effective.
Z News:    How does OptonPro contribute to your physical therapy business? (For example, does having it help attract more patients or tough cases that others cannot successfully treat?)
CB:    OptonPro has given us another option for the patient with more challenging symptoms or conditions. It also has attracted more patients because of the effectiveness of the treatment and the duration of time it takes. It has increased revenue because clients will come in to pay just for this service.
Dr. Bagwell provided this video and comments about Zimmer OptonPro without receiving compensation of any kind.
Scroll below to view the OptonPro testimonial video by Dr. Chuck Bagwell.
---
About TherX Performance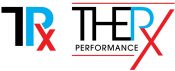 TherX Performance provides therapies for strength, mobility, and recovery. The company's motto, "The New Prescription for Health", denotes its commitment to using state-of-the-art equipment and the most effective treatment methods available. The progressive facility was the first in the USA to house an all-natural, multi-chamber whole body Cryotherapy icelab. TherX asserts that cold therapy is of great importance in physical therapy, sports medicine and also in general wellness and health. Its icelab, with temperatures in the third chamber reaching as low as -110°C, offers a non-pharmaceutical, non-surgical option for pain and inflammation management, energy boosts and treating stress-related conditions. TherX also administers localized treatments using Zimmer's Cryo 6 local cryotherapy device.
The center offers additional innovative treatments to speed recovery and help with performance. Ballancer®Pro, NormaTec MVP, Radial Pulse Frequency, and Percussion therapies are administered at TherX. OptonPro high-power laser treatments are also available for "therapeutic success at the speed of light".
TherX Performance is located in Yorba Linda, California. To learn more about the facility and its services, visit them online at www.therxperformance.com.
About Dr. Charles Bagwell
Charles Bagwell received both a Bachelor of Science in Exercise Physiology in 1994 and a Doctorate of Physical Therapy in 1999 from the University of Southern California. He has focused his career on outpatient orthopedics. He strives to help his patients to achieve their goals, and then, to exceed their expectations after physical therapy is complete by educating them on how to continue their progress. He has worked in outpatient physical therapy for more than 20 years. In 2018, he founded TherX Performance Recovery Lab and incorporates various recovery modalities into his therapies. He enjoys the challenge of treating patients of all ages and a variety of injuries and conditions.
About Zimmer OptonPro 25W
The high-power OptonPro 25 W is the newest model in this German-made laser line. It offers practitioners the ability to provide pain relief therapy "at the speed of light". The device applies high-power light for targeted penetration of energy deep into the tissue. Highlights of the OptonPro laser include up to 25 watts of output power for faster treatments combined with the most modern technology.
The OptonPro's laser light is emitted from an ergonomically shaped laser applicator and is equipped with a manually adjustable switch. Double-clicking once emits a continuous laser light and eliminates the need for a foot pedal. Skin temperature can be monitored during therapy with a sensor that is integrated right into the laser applicator. Now, the practitioner can be confident that undesirably high skin temperatures are avoided during therapy – no matter the skin type. The simultaneous output of three wavelengths of laser light (810 nm, 980 nm, and 1064 nm) opens up a broad field of therapeutic options. Therapy using 3 wavelengths enables the simultaneous stimulation of different target sites. Pain receptors at the surface, as well as deeper tissue structures, are stimulated at the same time. The 1064 nm wavelength has the lowest light scattering and promotes radiation penetration into deep layers of tissue.
Zimmer MedizinSysteme, the device maker's German parent company, has been a pioneer in the field of high-energy laser therapy. Their engineering excellence has resulted in the new OptonPro 25 W setting new standards in output, wavelength, safety, and in simplicity of operation.
For more information about the Zimmer OptonPro device, please view a web overview of the product. You may also contact Zimmer any time by phone or email.
Related Z News Articles: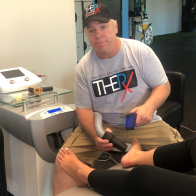 Chuck Bagwell, DPT, of TherX Performance, demonstrates a treatment for Plantar Fasciitis using Zimmer Cryotherapy. He discusses the benefits of his Zimmer Cryo 6 modality as well as Cryotherapy's advantages for Physical Therapy over treatment methods like ice packs ...
Read More