Dr. Sawyer Discuss How She Uses "Standout" Z Wave For Multiple Applications
"We've Really Seen It Boost Our Body Shaping Practice."
By Regina West; August 30, 2018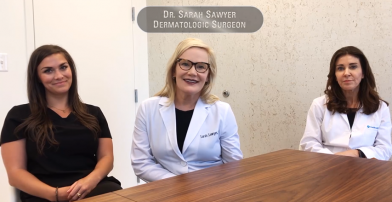 Scroll to bottom for video.
Dr. Sarah Sawyer and her team at Dermatology & Laser of Alabama discuss their daily use of the "standout" Zimmer Z Wave device. Sitting in with Dr. Sawyer for the discussion are Physician Assistant, Margo Maples and Master Aesthetician, Michelle Alvis. The trio detail the applications for which they use the device, along with the science behind how it works.
Dr. Sawyer explains that because the Z Wave technology mobilizes dead fat cells after treatment, stimulates metabolism, lymphatic drainage and blood flow to the treated area, it "has added immensely to patient results."
The practice owns six body shaping technologies. They use the Z Wave with most of them and they also use it as a stand-alone.
Z Wave Post Cryolipolysis®
Ms. Maples explains that the practice was "set apart" when they added Z Wave's Radial Pulse Technology in place of manual massage after Cryolipolysis.  She notes that they saw CoolSculpting® results "drastically enhanced" and that the patients were pleased to find the Z Wave treatment much more comfortable than manual massage. Ms. Alvis added that treatment with Z Wave is much more consistently delivered than manual massage.
Z Wave for Cellulite
The office uses Z Wave for cellulite, as a stand-alone device and also in combination with other technologies. Ms. Alvis pairs the Z Wave treatment with Radio Frequency and Ultrasound skin tightening (Exilis® Ultra). She attests that Z Wave makes a "night and day" difference in results for smoothing versus the same treatment without Z Wave.
Z Wave Post Liposuction
According to Dr. Sawyer, Dermatology & Laser of Alabama gets Z Wave treatment referrals for patients that are post liposuction.  She says that Z Wave can aid with healing after liposuction, when stagnant and scarred tissue  develop. Dr. Sawyer says that Z Wave can also prevent these side-effects and speed results.
In summary, Dr. Sawyer says, "We love our Z Wave. We use it daily, multiple times a day, and we've really seen it boost our body shaping practice."
Scroll down to view the Z Wave video by Dr. Sawyer and staff.
About Dermatology & Laser of Alabama
Dr. Sarah Sawyer and Dr. Scarlette Smith head the practice of Dermatology & Laser of Alabama.  While Dr. Sawyer specializes in minimally invasive cosmetic procedures, Dr. Smith's focus is on treating medical dermatology concerns. The practice provides treatment with a vast assortment of technological tools. This includes the Z Wave, lasers, devices for Cryolipolysis, Ultrasound and RadioFrequency, Mohs surgery and many more.
The aesthetic practice and Advanced Clinical Spa provide dermal filler injections like Botox®, skin tightening and rejuvenation, dermaplaning, fat reduction, skin resurfacing, feminine procedures and much more.  The other arm of the practice addresses the full spectrum of traditional dermatology, with treatments for acne, eczema, moles, skin cancer, Mohs surgery, Photo Dynamic Therapy and more.
The practice is located in Birmingham, AL and can be visited online at www.birminghamskin.com.
 About Zimmer Z Wave
The Zimmer Z Wave transmits powerful sound waves into the tissue. The energy then spreads out radially to enhance the treatment effect (Radial Pulse Therapy). The body responds to these sound waves with increased metabolic activity in the form of lymphatic drainage and increased blood circulation. The end result is an improvement in the appearance of cellulite and improved results when used with other body contouring procedures. For more information about the Z Wave, visit a web overview of the product. You may also contact Zimmer any time by phone or email.
Related Z News Articles: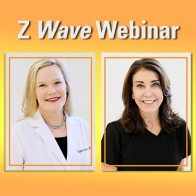 On 11-5-2019, Dr. Sarah Sawyer & Michelle Alvis, MME presented during a live webinar. This article summarizes the topics & provides access to the full webinar recording, including the Q&A portion that followed the presentation ...
Read More