Webinar Video – Dr. Sarah Sawyer & Michelle Alvis, MME, Speak on "Improved Outcomes for Cellulite with Z Wave / RF Combination Therapy"
Dr. Sarah Sawyer: "Certainly, the Z Wave by Zimmer has added immensely to our body shaping practice… combinations are always better than single therapies when we're trying to sculpt a body and give the best results possible."
By Regina West; December 3, 2019

Scroll to bottom to view the full webinar recording.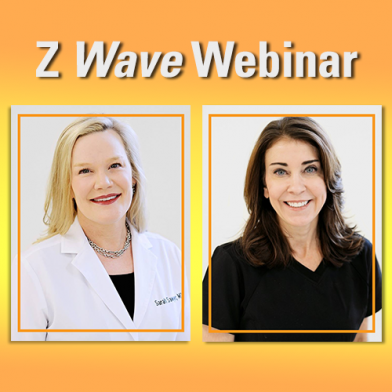 Some of the topics covered by Dr. Sawyer & Michelle Alvis in this webinar are not FDA cleared and are considered off-label use.
On November 5, 2019, Zimmer MedizinSystems hosted a live, 30 minute webinar featuring Dr. Sarah Sawyer and Michelle Alvis, MME. The two practitioners from Dermatology & Laser of Alabama spoke on the topic of "Improved Outcomes for Cellulite with Z Wave / RF Combination Therapy".
The full video recording of the webinar, including the Q&A portion that followed the presentation, is at the bottom of this webpage.
Dr. Sawyer explained what Z Wave's Radial Pulse Technology is, how it works under different clinical circumstances, and shared some of the scientific studies that prove the efficacy of the technology. Later, Michelle Alvis went into detail about their Radial Pulse Technology protocols. The speakers gave information about comparative outcomes and patient feedback. They also shared ways that they have combined Z Wave with Radiofrequency and other technologies to enhance outcome and improve recovery. They shared their before/after treatment pictures, which showed astounding visible results in cellulite reduction and body contouring. Ms. Alvis narrated patient treatment demonstration videos, describing the treatment approach she uses to attain remarkable results. She also reviewed various body sculpting technologies and explained how adding Z Wave to the protocol has increased patient satisfaction, reduced recovery time and improved outcomes. Some of the technologies that they pair with Z Wave are Vanquish ME™ (Radiofrequency plates), Exilis™ RF and Ultrasound, SculpSure™, CoolSculpting®, UltraShape® and Thermi™. Dr. Swayer noted that she also uses Z Wave to assist patient recovery after other body contouring procedures, such as liposuction, when delayed recovery and/or irregular outcomes are experienced.
"So, you can tell from our discussion," summarized Dr. Sawyer, "that Z Wave has been a major player in our body shaping practice… When you have Z Wave, you definitely have an edge."
Following the presentation, Dr. Sawyer and Michelle Alvis fielded attendee questions on a range of topics including, but not limited to:
cellulite treatments using Z Wave as a standalone and in combination therapy
protocols for combination therapies with various body contouring technologies and Z Wave
patient feedback on Z Wave comfort level and results
treatment settings
treatment strategies
treatment frequency
Dr. Sawyer concluded, "Z Wave is a wonderful complement to an array of invasive and noninvasive cosmetic procedures. It helps minimize downtime and it maximizes results. And so, in my mind, the ROI comes easily via this competitive advantage that you have in your community."
Scroll below to view the Z Wave webinar video featuring Dr. Sarah Sawyer and Michelle Alvis, MME
About Dermatology and Laser of Alabama
Dr. Sarah Sawyer heads the practice of Dermatology & Laser of Alabama, specializing in minimally invasive cosmetic procedures. She is a board-certified, fellowship-trained dermatologist. She obtained expert skills in general dermatology before seeking further training in cosmetic dermatology, laser surgery and skin cancer therapy. Dermatology & Laser of Alabama provides treatment with a vast assortment of technological tools. This includes the Z Wave, lasers, devices for Cryolipolysis, Ultrasound and Radiofrequency, Mohs surgery and many more.
The aesthetic practice and Advanced Clinical Spa provide dermal filler injections like Botox®, skin tightening and rejuvenation, dermaplaning, fat reduction, skin resurfacing, feminine procedures and much more.  The other arm of the practice addresses the full spectrum of traditional dermatology, with treatments for acne, eczema, moles, skin cancer, Mohs surgery, Photo Dynamic Therapy and more.
The practice is located in Birmingham, AL and can be visited online at www.birminghamskin.com.
About Zimmer Z Wave
The Zimmer Z Wave transmits powerful sound waves into the tissue. The energy then spreads out radially to enhance the treatment effect (Radial Pulse Therapy). The body responds to these sound waves with increased metabolic activity in the form of lymphatic drainage and increased blood circulation. The result is an improvement in the appearance of cellulite and improved results when used with other body contouring procedures. For more information about the Z Wave, visit a web overview of the product. You may also contact Zimmer any time by phone or email.
Related Z News Articles: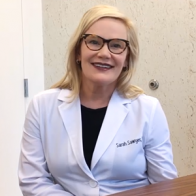 Video: "We love our Z
Wave
. We use it... multiple times a day, and we've really seen it boost our body shaping practice." Dr. Sawyer & team detail their use of the device post Cryolipolysis®, for cellulite and post liposuction ...
Read More