Dr. Meger Adds Patient Comfort To Procedures with Zimmer Cryo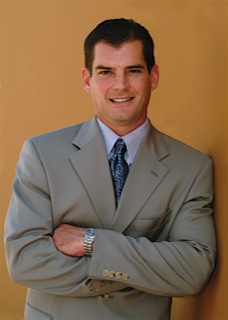 G. Robert Meger Aesthetic Plastic Surgery understands that a cosmetic surgery procedure is a monumental decision
. This is one reason that they go above and beyond to provide patients with outstanding care.
Dr. Meger has begun integrating Zimmer Cryo technology in treatments to
minimize
pain and discomfort to the patient
.
Cryo chillers provide local relief via cold air as low as -30°C. This skin cooling during procedures helps to prevent damage to the skin
.
The cold air devices also bring peace of mind to the patient – even when undergoing the most advanced aesthetic treatments
.
Serving Phoenix and the greater Arizona region, Dr. Meger's practice resides at 3333 E Camelback Road, Suite 140, Phoenix, AZ
. Online, find them at 
www.drmeger.com.
The practice offers a variety of plastic surgery and skin rejuvenation treatments.
About Dr. Meger
Dr. G. Robert Meger completed his undergraduate degree at the University of Notre Dame. He continued on to Creighton University for his doctorate in medicine.
After completing his general residency at the Plastic Surgery Medical College of Georgia, he went on to Phoenix Integrated Surgical Residency Good Samaritan Regional Medical Center
. He had a surgical internship at the Maricopa Medical Center. Dr. Meger is a board certified plastic surgeon.
About G. Robert Meger Aesthetic Plastic Surgery Services
G. Robert Meger Aesthetic Plastic Surgery offers plastic surgery procedures such as breast augmentation and implants, breast lift, breast reduction, mommy makeover, arm lift, tummy tuck, natural buttock augmentation by fat transfer, liposuction, SmartLipo
®
, neck lift, brow lift, lip augmentation, eyelid surgery, facelift, and rhinoplasty
.
They also offer some Dermatology services like Botox, Dysport, Sculptra, Radiesse, Juvederm, Perlane, Restylane, chemical peels, cellulite reduction, laser hair removal, laser skin resurfacing, and microdermabrasion
.
The practice's Fraxel CO2 laser treats thousands of microscopic areas of the skin.
The laser can treat minor to severe sun damage such as age spots, wrinkles, acne scarring, surgery scarring and other skin issues
.  Fraxel simulates the skin's natural healing process to promotes natural skin growth. This procedure achieves natural looking results in only a few treatments. Treatment can
be performed
on the face, neck, back, chest, and hands.
Microdermabrasion
extensively
exfoliates the skin's dead cells on outermost layer, revealing younger and healthier skin beneath
.
This process has the added benefits of
effectively
treating: acne, uneven skin tones, superficial scars, and sun-damaged skin
. The process involves a series of non-invasive and painless treatments with minimal downtime.
To treat clogged pores, wrinkles, fine lines and acne, the practice offers chemical peels
.
This procedure also helps to refine skin tone and texture, and improve visible sun damage and discoloration
. 
The chemical peels are custom blended for each patient. The solution
is applied
for one or two minutes per session. Several applications may
be required
for significant results.
Using Zimmer Cryo technology, Dr. Meger's practice can ensure that they provide extra comfort to his patients during these procedures
.