Video: Elias Dermatology Uses Z Wave for Improved Results, Increased Efficacy and "Amazing Results" with Aesthetic Procedures
– Dr. Matthew Elias Integrates Z Wave with CoolSculpting® and Tattoo Removal and As A Stand-Alone Cellulite Treatment
"This is one of our favorite treatments in our office…We love the Zimmer Z Wave."
By Regina West; July 10, 2019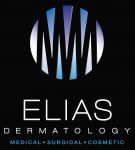 Scroll to bottom for video.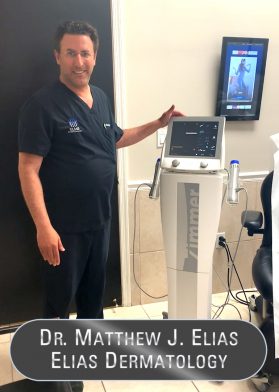 In the below video testimonial, Matthew J. Elias, DO reported that the Zimmer Z Wave is one of his dermatology practice's favorite treatment devices. Standing beside his Z WavePro system, Dr. Elias commented, "We use this… as an add-on treatment to a lot of different devices."
The Z Wave's Radial Pulse Technology enables Elias Dermatology to achieve "much better results" and increased efficacy with Cryolipolysis®. Dr. Elias noted that the Z Wave is used after CoolSculpting®, in place of a manual massage. Similarly, he follows tattoo removal procedures with a Z Wave treatment to maximize its effectiveness. He also uses Z Wave as a stand-alone treatment for cellulite. Dr. Elias remarked, "We see amazing results for cellulite, so we love the Zimmer Z Wave."
The Elias Dermatology practice website explains that Z Wave "uses acoustic wave technology to treat cellulite, dimpling, stretch marks, and scarring." The web page explains that this non-invasive technology "improves skin's elasticity and collagen production" by sending radial energy through the skin, "breaking up fat and gas bubbles found between cellulite." According to the website, the treatment takes only a few minutes and the outcome leaves "fat capsules… eliminated, resulting in increased collagen production and blood flow."
Dr. Matthew Elias provided this video and comments about Zimmer Z Wave without receiving compensation of any kind.
Scroll below to view Z Wave testimonial video by Dr. Elias.
About Elias Dermatology
Elias Dermatology was founded by brothers, Drs. Matthew and Merrick Elias. The practice is at the forefront in the treatment and prevention of diseases of the skin, hair, and nails. The staff uses pain-free treatment methods, whenever possible, to ensure that patients receive the best results with the highest quality of comfort. They offer both traditional and cosmetic dermatological treatments for men and women.
A variety of body contouring procedures are available at Elias Dermatology. Among them are CoolSculpting® for fat reduction, as well as CoolTone to stimulate, tone and define muscle. The practice also offers two effective treatment options for cellulite reduction: non-invasive Z Wave and minimally invasive Cellfina. Skin toning and tightening are offered via Ultherapy technology.
A variety of aesthetic treatments for the face are available, such as chemical peels, dermaplaning, Botox® and Juvederm® injections, and wrinkle reduction with the Clear and Brilliant laser system.
Additionally, Elias Dermatology treats traditional dermatological concerns like blemishes, acne, rosacea, skin tags, allergic reactions, autoimmune diseases, fungal infections, burn injuries, eczema, lesions and skin cancer.
Elias Dermatology has two offices; one located in Fort Lauderdale, FL and the other, in Pembroke Pines, FL. You may call the office or visit www.eliasdermatology.com for more information about their services and treatments. You may also learn details about the practice's Z Wave treatments for cellulite on its informative web page about the concern.
About Zimmer Z Wave
The Zimmer Z Wave transmits powerful sound waves into the tissue. The energy then spreads out radially to enhance the treatment effect (Radial Pulse Therapy). The body responds to these sound waves with increased metabolic activity in the form of lymphatic drainage and increased blood circulation. The result is an improvement in the appearance of cellulite and improved results when used with other body contouring procedures. For more information about the Z Wave, visit a web overview of the product. You may also contact Zimmer any time by phone or email.
Related Z News Articles: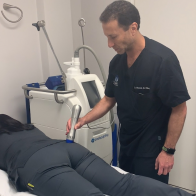 Dr. Merrick Elias demonstrates and discusses Z Wave Radial Pulse Therapy treatment for cellulite. Consistent with the pain-free approach at Elias Dermatology, Dr. Elias stresses that the treatment is "relaxing" and causes "no discomfort at all" to the patient ...
Read More