Washington University Physicians Explore More Possibilities With Zimmer Cryo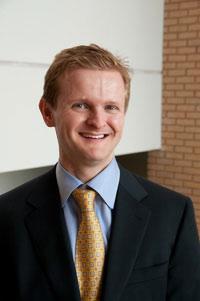 Dr. Terry Myckatyn has bolstered the practice of West County Plastic Surgeons of Washington University with the
purchase
of a Zimmer Cryo device
.
The practice provides a
patient-friendly
atmosphere while maintaining the reputation of Washington University's cutting edge procedures
.
Leading the West County practice are Dr. Myckatyn, Dr. Marissa Tenenbaum and Dr. Keith Brandt
.
The Zimmer chiller device introduces Cryo Therapy for the minimization of pain & thermal injury during laser and other superficial procedures
.
On the practice's website, Dr. Myckatyn states, "Plastic surgery is a unique blend of sound medical judgment, surgical technique, art and the discriminating use of emerging technologies.
.. A surgeon with many tools in his or her toolbox is most likely to get you the result you want." It stands to reason that the team has recognized the advantages of using cold therapy with Zimmer Cryo technology.
Dr. Myckatyn, Dr. Tenenbaum and Dr. Keith Brandt are leading innovators in the plastic surgery community with their research and discoveries
. They have each won prestigious accolades in the field.
Dr. Myckatyn has over ten years of plastic surgery experience and is board certified.
He is also the Director of Cosmetic and Breast Plastic Surgery at Washington University School of Medicine
.
He has authored over 60 peer-reviewed articles, textbook chapters, and has been a surgical guest speaker across the country
. Dr. Myckatyn is a master of varied plastic surgery disciplines and techniques.
He uses his diversified knowledge to determine and administer the treatment that will work best for each case
.
Dr. Tenebaum is an Assistant Professor at the Washington University School of Medicine and is also board certified
.
She has worked on research teams and is
constantly
learning and training to keep her methods relevant and skills sharp
. She has done international lab work and has received many awards.
Dr. Brandt is board certified by both the American Board of Plastic Surgery and the American Board of Surgery
. He also serves as the William G. Hamm Professor of Surgery at Washington School of Medicine. Dr. Brandt specializes in tummy tucks and breast lifts, augmentation and reconstruction.
The doctors of West County Plastic Surgeons provide the best possible care by combining their years of experience with the most up-to-date technology
.
Although most cosmetic procedures are not considered a medical necessity, the confidence and renewed self-esteem is immeasurable
.
West County Plastic Surgeons wants to help their patients feel good about themselves, but they also want to go about the procedure in the safest manner possible
. For this reason the doctors place the patient's safety above all else.
Including the Zimmer Cryo cold air device in their technology arsenal enables the team to
minimize
superficial procedure pain and the risk of thermal injury during laser procedures
.
West County Plastic Surgeons provide procedures ranging from breast enhancement and reconstruction to body contouring
.
In addition
to facial, body, and breast procedures, the doctors at West County Plastic Surgeons offer non-invasive skin care treatments
.
They offer dermal fillers, chemical and laser treatments to suit many different skin conditions, diseases, and cosmetic desires
.
They offer non-invasive services such as chemical peels, collagen treatments, hyaluronic acid, laser hair and vein removal, laser skin rejuvenation, microdermabrasion, Mohs surgery, spider vein treatments, CoolScuplting
®
 Fat Reduction, and more
The Zimmer Cryo Chiller assists with these treatments by minimizing discomfort to the patient. Cryo Chillers provide local relief via cold air as low as -30°C. It also helps to prevent damage to the skin during laser procedures without interfering with the laser You may visit West County Plastic Surgeons of Washington University online at
www.westcountyplasticsurgeons.wustl.edu
For more information about Zimmer Cryo Devices, visit a web
overview of the product
. You may also
contact Zimmer
any time by phone or email.