Dr. Walter and Dermatology & Skin Surgery Specialists Cool the Skin With Zimmer Cryo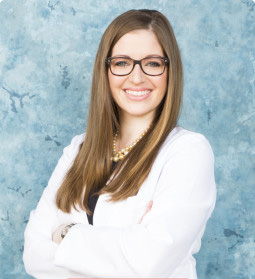 Led by Dr. Anne Walter, Dermatology & Skin Surgery Specialists uses Cryo devices from Zimmer MedizinSystems. The devices are used to cool the skin during many of their expert medical, surgical, and cosmetic treatments.
The practice offers cosmetic services including laser, Botox, Dysport and Xeomin dermal filler injections, soft tissue augmentation, body and facial skin rejuvenation, as well as treatment for redness/vascular lesions.
Dermatology & Skin Surgery Specialists uses the SmartXide DOT Fractionated Carbon Dioxide Laser to remove facial skin imperfections. This fractional laser therapy treats wrinkles, scars, brown spots, and red spots. Its unique laser technology creates microscopic holes in 15-40% of the skin surface. This allows for little downtime and quick recovery time. The process is very effective, resulting in smoother and  more evenly toned, youthful looking skin. Dr. Walter can customize these treatments to provide superficial or deeper treatments, depending on the needs of her patients.  This laser procedure can also be effective in treating surgical burns and acne scaring.
Medical services include treatments for conditions including acne, rosacea, eczema, growths, psoriasis, pigmentation disorders, skin infections, rashes and other skin diseases.
Dr. Walter's surgical services include Mohs surgery for skin cancer. Mohs surgery demonstrates the highest cure rate of all treatments for skin cancer. During this process, Dr. Walter may cut away one layer of cancer at a time. Typically, she will then microscopically examine the area to ensure that the cancer and the roots under the skin are completely removed.
The Zimmer Cryo Chillers assist with various treatments at Dermatology & Skin Surgery Specialists by minimizing pain and discomfort to the patient. Cryo Chillers accomplish this by providing local relief through air-cooling. The cryo therapy device also helps to prevent damage to the skin throughout laser procedures.
Dr. Walter completed her undergraduate degree at Harvard College. From there, she earned her doctorate in medicine from University of Southern California. She then attended UCLA's Cedar Sinai Medical Center to complete her internal medicine internship. Later, she fulfilled her dermatology residency at Northwestern University. Dr. Walter is a board-certified dermatologist and a fellow of both the American College of Mohs Surgery and American Academy of Dermatology. She is also a member of the American Society for Dermatologic Surgery, American Society for Laser Medicine and Surgery, and the Women's Dermatologic Society. She regularly reviews publications and attends conferences to keep up-to-date with the latest research in her field.  By doing so, she can provide her patients with  the highest quality of care and the best possible results.
Dermatology & Skin Surgery Specialists is located in Scottsdale, AZ. You may learn more about Dr. Walter and the practice online at www.skinspecialistsofaz.com/
For more information about Zimmer Cryo Devices, visit a web overview of the product. You may also contact Zimmer any time by phone or email.