Video: Sepi Spa Integrates Zimmer Cryotherapy with EndyMed™ 3Deep RF and Other Treatments for "Red Carpet" Ready Skin
– Interview article plus treatment demonstration video
By Regina West; March 27, 2019

Scroll to bottom for video.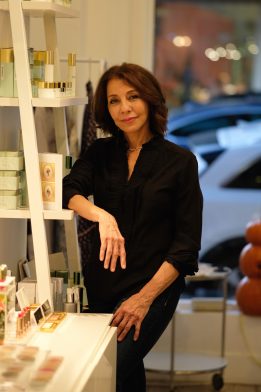 Z News interviewed Sepi Bakhtiar, owner of Santa Monica's Sepi Spa, to discuss the Med Spa's integration of Zimmer Cryotherapy with their custom facial treatments. In the video below, she demonstrated a "red carpet" treatment with EndyMed 3Deep radio frequency, followed by a relaxing facial Cryotherapy session.
Bakhtiar remarked that she is pleased with the integration of Zimmer Cryo 6 into their skin care services.  At Sepi Spa, the device is always on hand as a treatment add-on to reduce redness and swelling. The spa finds that Cryotherapy also enables a quicker turnaround time for Med Spa procedures. Bakhtiar commented, "As demonstrated in the video, when EndyMed is used to remove puffiness around the eyes, the procedure can require a 7 to 8 hour recovery time to reduce the redness. However, when integrating the Zimmer, the recovery time is reduced by almost 8 hours! It takes less than an hour to reduce the procedure swelling. My client was ready for the red carpet the same night because we incorporated Zimmer Cryotherapy after the treatment."
Bakhtiar added that the Zimmer Cryo device minimizes pain and provides temporary topical anesthetic during Med Spa procedures. She explained, "The greatest benefit to us is how cold the Zimmer can get, making treatment of the affected area very quick and completely painless." Zimmer Cryo's all-natural chilled air is also copacetic with Sepi Spa's practice of providing a selection of natural treatment options. "lt fits requests for more natural products on our services menu. It provides artic-cold air for skin care processes and fits perfectly with our approach."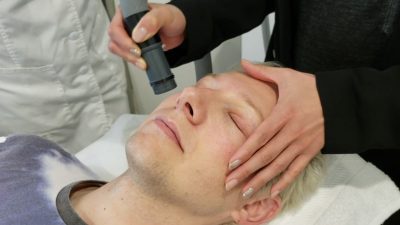 She concluded:
"At Sepi Spa, we offer our clients cutting-edge treatments and technology such as Radio Frequency EndyMed, Dermalinfusion and customized facials.  We have found that incorporating the Zimmer Cryo 6 enhances these treatments.  It soothes the skin and reduces any post-procedure inflammation on those clients with more sensitivity.  So far our clients are loving it!"
Sepi Bakhtiar provided this video and comments about Zimmer Cryo without receiving compensation of any kind.
Scroll down to view the EndyMed & Z Cryo facial treatment video by Sepi Spa.
About Sepi Spa
Renowned Esthetician, Sepi Bakhtiar, is the owner of Sepi Spa. For 25 years, she has provided a wide variety of customized beauty treatments, skin care methods and Reiki healing. Sepi Spa's mission is to give clients the "unique and personalized experiences that they deserve."  The Med Spa focus on "bringing a healthy and rejuvenating glow to your skin, both inside and out."
Overseeing all Med Spa procedures at Sepi Spa is cosmetic surgeon, McCoy Moretz, MD. A team of licensed, experienced and professional estheticians are also on-staff to help clients select the best treatment to target their specific skin care needs. Sepi Spa offers facials for concerns like rejuvenation and acne. They utilize red and blue light therapy, as well as microdermabrasion and glycolic peels. They offer facial and body waxing and eyebrow shaping & tinting. Additionally, Med Spa services are available. Some of these include EndyMed Pro™ Micropen® Elite, non-surgical facelifts using CACI micro-current, along with Restylane®, Botox® and JUVÉDERM dermal injections. For the body, Sepi Spa provides infrared sauna and endermologie.
Sepi Spa is located in Santa Monica, California. For more information about the Med Spa and its services, please visit www.SepiSpa.com.
About Zimmer Cryo
The Zimmer Cryo delivers cold air as low as -30°C. The device is intended to minimize pain and thermal injury during laser and dermatological treatments. It also provides temporary topical anesthetic relief during injections, tattoo application, tattoo removal, RF, laser hair removal and much more.  The system can assist in a variety of applications and is particularly useful with cosmetic procedures. Unlike other cooling methods, such as contact cooling, cryogen spray or ice packs, Zimmer Cryo can cool the epidermis before, during and after the laser energy has been applied, without interfering with the laser beam. For more information about Zimmer Cryo devices, please view a web overview of the product.  You may also contact Zimmer any time by phone or email.