Webinar Video – Dr. Rakesh Nanda Speaks on "Combination Therapy: Z Wave & Aesthetic Devices"
Dr. Rakesh Nanda: "…tattoo removal, plantar fasciitis, of course cellulite, body contouring, radiofrequency… I like it during massages, too… cervical neuropathy… You can actually use this for so many things, it's insane."
By Regina West; May 9, 2019

Scroll to bottom to view the full webinar recording.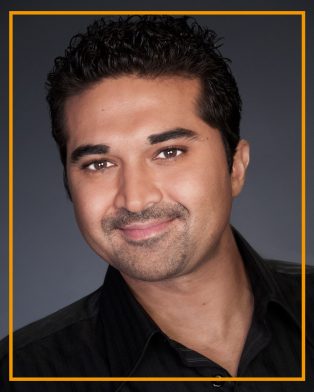 Some of the topics covered by Dr. Nanda in this webinar are not FDA cleared and are considered off-label use.
Zimmer MedizinSystems recently hosted a live, 30 minute webinar featuring Dr. Rakesh Nanda. Dr. Nanda spoke on "Combination Therapy: Z Wave & Aesthetic Devices". He discussed the Zimmer Z Wave, a Radial Pulse Technology device from which his aesthetic medicine practice gets great utility. Dr. Nanda is the Medical Director at Grandview Aesthetic Center and Jiva MedSpa & Plastic Surgery – both located in Ohio. In this webinar, Dr. Nanda detailed his extensive experience using combination therapy with Z Wave and aesthetic devices for remarkably improved results.
Dr. Nanda covered Z Wave usage with treatments like cellulite, CoolSulpting®, truSculpt®, Cellfina®, tattoo removal, SkinTyte™ and much more.  He also explained how he uses the Z Wave device in procedures for sexual health. Dr. Nanda further described its use for pain desensitization with such procedures as tattoo removal, Ulthera®, p-shot, o-shot and others.
Following his presentation, Dr. Nanda answered questions from the attendees. Questions covered a range of topics including, but not limited to:
Adding a competitive advantage in attracting new patients with Z Wave
Z Wave's ROI and negligable disposables / ongoing costs
Treatment marketing strategies
Painless treatment with Z Wave
Treatment protocols with Z Wave for stand alone cellulite treatments
How Z Wave has been included in Nanda's  protocols for Cellfina treatments
Nanda's success rates resulting from adding Z Wave after various body contouring procedures including:

Patient and practitioner experience and visible difference in results after CoolSculpting with Z Wave versus CoolSculpting with hand massage
Other body contouring devices, such as truSculpt and SkinTyte

Treatment with Z Wave for plantar fasciitis pain relief
How Z Wave has influenced Dr. Nanda's laser tattoo removal treatment and results
Z Wave for numbing / pain desensitization with aesthetic procedures
How Z Wave has complimented Dr. Nanda's work with Cellfina
Less commonly known applications for Z Wave
Near the conclusion of the webinar, Dr. Nanda quickly recapped multiple applications for Z Wave and summarized the utility that his offices get from the device. He summarized, "…tattoo removal, plantar fasciitis, of course cellulite, body contouring, radiofrequency… I like it during massages, too… cervical neuropathy… You can actually use this for so many things, it's insane."
Scroll below to view the Z Wave webinar video featuring Rakesh Nanda, MD
About Grandview Aesthetic Center and Jiva Med Spa
Dr. Rakesh Nanda is the Medical Director and CEO of Grandview Aesthetic & Plastic Surgery Center and Jiva Med Spa. He has advanced training in dermatology, aesthetic, cosmetic and dermatological laser procedures. He completed his clinical rotations at George Washington University Medical Center in Washington, D.C. and his residency at St. Luke's Hospital and Health Network in Bethlehem, PA. Dr. Nanda has completed specialized training and is fully certified and credentialed in advanced laser treatment of hair reduction/ electrolysis, facial veins, facial resurfacing, liposuction and body contouring, hair transplantation, tattoo removal,  hormone replacement therapy, PRP treatments including o-shot, p-shot, vampire facial and facelift, vampire breast lift, acne and rosacea treatment , broad band light, facial contouring and tightening, facial reconstruction, wrinkles, stretch mark treatments, and varicose veins. He has taught thousands of physicians, holds speaking positions and trains around the globe on the topics of laser and cosmetic procedures for all skin types.
The practice of Dr. Nanda has two locations serving the Ohio area. Grandview Aesthetic is located in Columbus, while Jiva Med Spa and Plastic Surgery is in Beavercreek / Dayton. Information can be obtained for both locations by visiting www.greatskinohio.com.
About Zimmer Z Wave
The Zimmer Z Wave transmits powerful sound waves into the tissue. The energy then spreads out radially to enhance the treatment effect (Radial Pulse Therapy). The body responds to these sound waves with increased metabolic activity in the form of lymphatic drainage and increased blood circulation. The result is an improvement in the appearance of cellulite and improved results when used with other body contouring procedures. For more information about the Z Wave, visit a web overview of the product. You may also contact Zimmer any time by phone or email.
Related Z News Articles: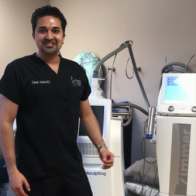 In this video, Dr. Rakesh Nanda explains how he increases permanent fat destruction 8-10% by adding Z
Wave
treatments after CoolSculpting. With CoolSculpting alone, fat is reduced by 20-25%. When paired with Z
Wave
, those results are bumped up to ...
Read More