Video: Lux – A Medical Spa Uses Zimmer "Chillers" With Sciton Laser to Reduce Patient Discomfort, Numbing Time and Wait Time
By Regina West; December 8, 2017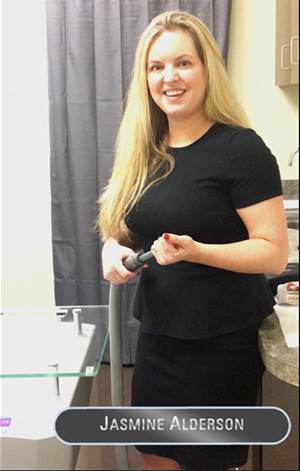 Jasmine Alderson, Spa Director at Lux – A Medical Spa, recently "unboxed" the facility's 2nd Zimmer Cryo 6 device.
Alderson raves, "We were so happy with our first that we went with a second!" In the below video, she discusses the many benefits that the MedSpa and its patients have gained from using the "chiller" in conjunction with their Sciton laser treatments. You may view the video below.
Alderson explains in the video that Lux performs treatments with the Sciton for facial resurfacing, BBL (non-invasive broadband light photo rejuvenation therapy to correct sun damage and improve the appearance of pigmentation, fine lines and wrinkles, age spots, and other visible signs of aging), as well as for laser hair removal.
"Patients love the Zimmer because it helps with any discomfort. It decreases numbing time…which is really good for patient wait time, in general."
Lux – A Medical Spa offers a myriad of other clinical procedures and spa treatment options for skin tightening, body sculpting, feminine rejuvenation, dermal filler injections and improving the appearance of spider veins. CoolSculptingTM is available in-office to quickly and non-invasively freeze troublesome bulges of fat. Also available are treatments with the FemiLift laser for vaginal rejuvenation. These pain-free treatments can improve vaginal laxity and sexual pleasure, and reduce dryness. Lux also offers injectable fillers such as Botox, Dysport and Xeomin to improve worry lines on the forehead and between the eyebrows, smile lines, laugh lines from nose to mouth and crow's feet.
To learn more about the laser and other treatments offered at Lux – A Medical Spa, you may visit them online at http://luxhhi.com. The office is located in Bluffton, South Carolina.
For more information about Zimmer Cryo devices, please view a web overview of the product. You may also contact Zimmer any time by phone or email.
Jasmine Alderson of Lux – A Medical Spa shared the below video and these comments about her experience using Zimmer Cryo technology without compensation.