Dr. Hubbell Demo – How He Enhances CoolSculpting® Results with Z Wave
"It Really Makes the CoolSculpting A Lot More Effective."
By Regina West; November 1, 2018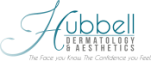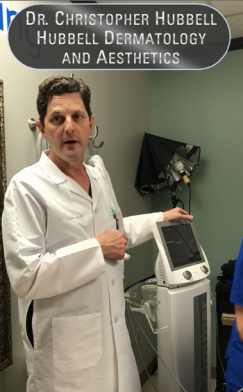 Scroll to bottom for video.
Dr. Christopher Hubbell states in this video that treatments with Zimmer Z Wave following CoolSculpting® improve the procedure results.
Dr. Hubbell expained, "Zimmer Z Wave has been a big addition to our practice for CoolSculpting." Gesturing to his abdomen, where a demo is about to begin, Dr. Hubbell continues, "After we finish with the CoolSculpting applicator, we use the Zimmer Z Wave to help redistribute some energy so that it really makes the CoolSculpting a lot more effective. We've found it's much better than massage and a lot more predictable."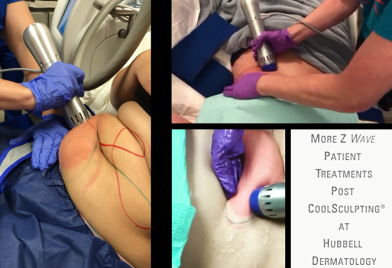 Esthetician, Leslie Whittington, then begins the Z Wave treatment demonstration on a patient who has just finished receiving the Cryolipolysis® procedure. Shortly thereafter, the video screen splits to display additional Z Wave treatments post CoolSculpting videos from Hubbell Dermatology.
The Hubbell Dermatology and Aesthetics website provides additional information about their Z Wave treatments after CoolSculpting for enhanced results. The informational webpage describes the added benefits of Z Wave after CoolSculpting:
Following a CoolSculpting treatment, a manual massage is traditionally performed. However, our team uses Z Wave technology in place of the manual massage…. This treatment uses energy shockwaves to help firm and tighten skin. It can help with skin elasticity and collagen production… The shockwaves from this unique treatment can pass through the fat layers and stimulate the fat cells to break up more quickly than they would with a traditional CoolSculpting treatment and massage.
The website also notes that the practice is the only clinic in the Lafayette area using Z Wave technology in combination with the CoolSculpting treatment process.
Dr. Christopher Hubbell did not receive compensation for this video or for his comments about Z Wave. Scroll below to view the Z Wave testimonial and video by Dr. Hubbell and staff.
About Hubbell Dermatology and Aesthetics
Hubbell Dermatology and Aesthetics is headed by board-certified Dermatologist & Aesthetic Expert, Dr. Christopher Hubbell. Dr. Hubbell is aided by a team of Physician Assistants, Estheticians, a Laser Technician, and other medical professionals. The practice offers services in three categories:
Cosmetic Procedures – In addition to CoolSculpting, treatments are available for services such as dermal filler injections, fractional resurfacing, Kybella®, sclerotherapy, photorejuvenation and laser hair removal. Medical Spa – The practice's Med Spa services range from various types of facials to dermaplaning, chemical peels, microneedling and much more. Traditional Dermatology – Dr. Hubbell also provides treatments for traditional Dermatological concerns like skin cancer, sun damage, acne, dry skin, moles, rosacea and hyperpigmentation.
Hubbell Dermatology and Aesthetics is located in Lafayette, Louisiana. For more information about the practice and its services, please visit www.skinexpert.com.
About Zimmer Z Wave
The Zimmer Z Wave transmits powerful sound waves into the tissue. The energy then spreads out radially to enhance the treatment effect (Radial Pulse Therapy). The body responds to these sound waves with increased metabolic activity in the form of lymphatic drainage and increased blood circulation. The end result is an improvement in the appearance of cellulite and improved results when used with other body contouring procedures. For more information about the Z Wave, visit a web overview of the product. You may also contact Zimmer any time by phone or email.