Hauser-Ross Eye Institute Purchases A Zimmer Cooler Unit For Medical Aesthetics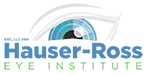 Hauser-Ross Eye Institute has purchased a Zimmer Cryo device to aid with in-office procedures. The Institute is dedicated to the medical and surgical care of eyes and providing exceptional care. They also offer a variety of surgical, minimally invasive procedures and products to help reduce the signs of aging, as well as to refresh and rejuvenate the appearance.
With a team of over 15 doctors and optometrists, the Hauser-Ross Eye Institute provides quality care while ensuring patient's comfort. The Zimmer Cryo "chiller" assists with this by minimizing pain through air-cooling during procedures. The chiller also helps to prevent damage to the skin throughout laser procedures.
In terms of professional eye care, Hauser-Ross Eye Institute offers advanced technology lens implants, blade-free LASIK, blade-free cataract surgery, comprehensive eye care, cornea services, corneal transplant surgery, eye muscle treatment, eyelid surgery, glaucoma, oculoplastic services, pediatric services, retinal services, trauma to the eye, and glasses services. They also provide hearing and dermatological services.
The company's Medical Aesthetics services include treatments of botox, chemical peels, eyelid lift, facials, laser skin resurfacing, latisse, medical grade skin care, microdermabrasion, phototherapy, and volumizing dermal fillers.
Hauser-Ross performs eye surgeries with lasers, whenever possible. This reduces the risk of infection, increases precession, and allows for outpatient procedures. Lasers are typically used in the treatment of glaucoma, diabetic retinopathy, macular degeneration, repairing retinal tears, and clearing a cloudy capsule after a cataract surgery.
Blade-free LASIK is an innovative service offered. It treats vision nearsightedness, astigmatism or farsightedness. The Hauser-Ross Eye Institute uses the WaveLight Refractive Suite. This method offers the widest treatment range on the market. The device uses an eye-tracking system that follows the movement of the eye 10 times faster than the natural movement of the eye. This allows for a precise treatment. With most procedures lasting only 6 seconds, laser technology to create a corneal flap is preferred 3 to 1 over metal blade technology.
Microdermabrasion is an extensive exfoliation process that removes the dead skin cells on outer most layer of skin. Younger and healthier skin beneath is then revealed. This process has other added benefits such as the effective treatment of: acne, superficial scars, uneven skin tones and sun-damaged skin. The medical dermabrasion process involves a series of non-invasive and painless treatments. It is great for people with sensitivities to makeup or chemicals, and for those not looking for a great amount of downtime.
Chemical peels are useful for treating clogged pores, wrinkles, fine line and acne. Hauser-Ross performs them to refine skin tone and texture and improve visible sun damage and discoloration.
Zimmer Cryo Chillers assist with these various treatments by minimizing pain and discomfort to the patient. Zimmer Cryo therapy provides cold air as low as -30°C.
Hauser-Ross Eye Institute serves serves Sycamore and the greater Illinois region. You may learn more about their practice online at www.hauser-ross.com.
For more information about Zimmer Cryo Devices, visit a web overview of the product. You may also contact Zimmer any time by phone or email.