Dr. Stockton Increases Service Arsenal With A Zimmer Cryo Unit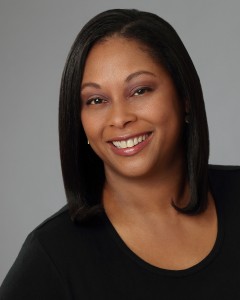 Stockton Dermatology has added a Zimmer Cryo unit to their assemblage of advanced technology devices
.
The skin cooling device assists Dr. Toni Stockton and her staff in curtailing both patient discomfort and thermal injury during superficial dermatological treatments
.
Dr. Stockton's Phoenix practice treats skin conditions and diseases and also offers aesthetic services
.
The Zimmer Cryo device can provide added comfort during procedures that involve dermal fillers and peels
. The office offers these an other services to to make the skin look and feel younger.
The Cryo "chiller" unit can also
be used
in conjunction with Dr. Stockton's laser, light and radio frequency services for both aesthetic and medical treatments
.
The Cryo device provides cold air as low as -30°C for efficient pain treatment, swelling reduction and muscle relaxation
.
Additionally, the technology decreases the skin temperature quicker than other cooling methods, with less risk of skin burns
.
Stockton Dermatology also offers options to serve the patient and provide
multiple
treatment possibilities
. This gives patients more control over their conditions.
Other services offered by Dr. Stockton:
Isolaz laser procedures for acne and deep pore purification.
This combines a vacuum process with broadband light to clear acne and prevent future breakouts
.
The Excimer laser delivers UVB light for effective treatment of psoriasis, vitiligo, and other skin conditions
.
The Palomar ICON 1540 Fractional Non-Ablative Laser stimulates collagen for scar reduction. The controlled thermal injury stimulates a natural healing process, forming new, healthy tissue.
This treatment is perfect for fine lines, loss of firmness, acne scarring, stretch marks, surgical scars, pigmentation and uneven texture
.
The Zimmer Cryo chillers assist with these treatments by minimizing patient discomfort.
Dr. Stockton completed her undergraduate and doctorate degree at Howard University College of Medicine
. She served her dermatology residency at Drew Medical Center. Her internal medicine residency
was performed
at Howard University Hospital. Dr. Stockton is board certified and is a Fellow of the American Academy of Dermatology. She performs laser, light therapy, and radiofrequency skin tightening.