Dr. Nitsch Grows Parkway Plastic Surgery, Adds Zimmer Chiller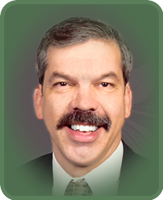 Dr. Steven M. Nitsch of Parkway Plastic Surgery has widened the practice with the addition of Zimmer Cryo technology. The plastic and reconstructive surgery practice now offers skin cooling as low as -30°C. The Cryo science minimizes procedure discomfort and thermal injury for patients.
Along with Skin Care Specialist Julie Powell, Dr. Nitsch leads the staff at Parkway Plastic Surgery. The practice performs reconstructive and congenital deformity procedures, as well as surgeries on the face, breasts and body.
Dr. Nitsch attended Indiana University School of Medicine for his training. He became board certified after completing training at Michigan State University and University of Tennessee. His years of experience and his refined skills led Dr. Nitsch to decide that a Zimmer Cryo device for the practice would improve patient satisfaction and safety.
Julie Powell has 25 years of experience as a licensed Cosmetologist and Certified Skin Care Specialist. She specializes in the Fraxel Restore Laser, Thermage CPT, and IPL procedures. She also provides treatments for Rosacea, small capillaries and hemangiomas. Sh also offers Eclipse Micro-needling and chemical facial treatments.

Parkway Plastic Surgery is located at 575 W. Crosstown Parkway, Kalamazoo, MI and online at www.parkwayps.com.
Zimmer Cryo "chillers" assist with treatments at Parkway Plastic Surgery by minimizing the patients' pain and discomfort. The cooling device also provides their patients with local relief during laser procedures. The unit continuously delivers cold air during the procedures without interfering with the laser beam.
For more information about Park Parkway Plastic Surgery, please visit their website at www.parkwayps.com.
For more information about Zimmer MedizinSystems and their line of cold air Cryo devices, please visit their website at www.zimmerusa.com.