Dr. Jones and Lexington Plastic Surgeons Purchase Zimmer Chiller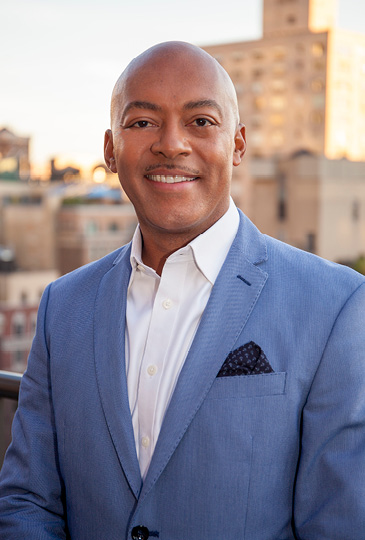 Dr. Michael E. Jones, owner and founder of Lexington Plastic Surgeons, has acquired a Zimmer Cryo "chiller" device for the practice. The offices specialize in surgical and non-surgical aesthetic, reconstructive and rejuvenating processes for both men and women. The Zimmer chiller assists with pain and injury minimization during these procedures.
With 5 doctors on staff, Lexington Plastic Surgeons serves locations in New York, New Jersey, California and Washington D.C.
Dr. Michael E. Jones graduated from Columbia University's College of Physicians and Surgeons. He is board certified by the American Board of Facial Plastic and Reconstructive Surgery and the American Board of Otolaryngology. Dr. Jones has innovated several specialized plastic surgery techniques for people of color. These include rhinoplasty surgery without foreign implants and scar-free rhinoplasty treatments. He is a contributing author to "Aesthetics and Cosmetic Surgery for Darker Skin Types". This is the first textbook ever published to address the unique needs of darker skinned ethnic groups. Dr. Jones has been feature on multiple TV shows, including The Today Show. Dr. Jones' has recently developed a topical Keloid Care scar care cream. The cream is a preventative as well as a restorative remedy for old and new surgical scars.
Lexington Plastic Surgeons perform procedures such as body contouring, breast surgery, facial surgery, skin rejuvenation, scar and keloid treatment. Beyond surgical procedures, Lexington Plastic Surgeons offers laser treatment for dermatologic purposes. By using the most advanced laser technology, the Sciton Joule Laser, the practice combines multiple lasers. This provides many different skin rejuvenation treatments in one one laser.
The practice offers treatments with broadband light to fight aging, sun damage and genetics. It delivers specific light targeting active acne, skin laxity, uneven tone and texture, pigmented legions, vascular legions, birthmarks, stretch marks, and unwanted hair. Depending on the treatment results can be immediate and recovery times are virtually non-existent.
Also offered are services using a hybrid fractional laser. This combines deep dermal rejuvenation with collagen renewal for a dramatic effect. It treats the effects of aging, enlarged pores, sun damage, discoloration, uneven skin tone and texture and scar revision.
Contour TRL, or Tunable Resurfacing Laser treatments are another offering at Lexington Plastic Surgeons. This full-field skin laser allows for great flexibility and is used for a variety of treatments. This laser performs shallow to deep facial peels that remove old skin and stimulate new skin growth and regeneration.
NanoLaserPeel treatments are available at the offices. The laser removes a thin top layer of damaged skin. This provides a more youthful appearance and reveals younger skin underneath. This laser is use to treat mild wrinkles, scars, keratosis, sun damage, and pigment irregularities.
The Zimmer Cryo Chillers assist with these various treatments by minimzing pain and discomfort to the patient. The Cryo Chillers provide local relief through air-cooling during various procedures. The cryo therapy device also helps to prevent damage to the skin throughout laser procedure.
Lexington Plastic Surgeons has locations in New York, New Jersey, California and Washington D.C. You may learn more about Dr. Jones and Lexington Plastic Surgeons online at www.lexingtonplasticsurgeons.com.
For more information about Zimmer Cryo Devices, visit a web overview of the product. You may also contact Zimmer any time by phone or email.