Plastic Surgeon, Dr. Chin, Augments Patient Beauty and Comfort With Assist From Zimmer Cryo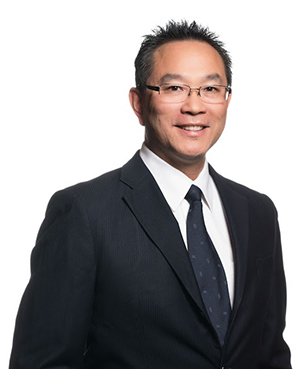 Dr. Mark Chin has added a Zimmer Cryo device ("chiller") to the practice at Valley Institute of Plastic Surgery
. The cosmetic surgery practice
is known
for augmenting the beauty of its patients.
For over 20 years, Dr. Chin's surgeries and other cosmetic procedures have aimed to optimize the patient's natural features and provide a harmonious balance
.
With the addition of the Zimmer skin cooling device, now patient comfort
is also augmented 
during these procedures
.
Together with its
Aspire Medispa
location, Valley Institute of Plastic Surgery offers traditional cosmetic surgery, lipsuction, fat transfer, as well as non-surgical injectables, laser hair removal and laser tattoo removal
.
The Z
Cryo
technology delivers cold air as low as -30°C to
minimize
pain and thermal injury during these aesthetic treatments
.
It also provides temporary topical anesthetic relief during the injections, laser hair removal, laser tatoo removal and assists in a variety of other applications
.
Dr. Chin states that his
objective
is to "restore youthfulness through facial rejuvenation, balance facial features that might otherwise be a distraction, improve body proportions through sculpturing the body, augment areas of the body that lack development, and lift or tighten those areas that have lost their elasticity from gravity, aging, pregnancy, or weight changes
."
Dr. Mark Chin completed his medical degree at the Medical College of Virginia and trained in general surgery at Loma Linda University Medical Center
.
He completed seven years of surgical training and received in-depth cosmetic and reconstructive plastic surgery at St. Francis Memorial Hospital
.
He is a board certified surgeon and is a member of the California Society of Plastic Surgeon, the American Society of Plastic Surgeons and the American Society for Aesthetic Plastic Surgery
.
Specializing in both face and body cosmetic surgery, Dr. Chin works with both an artistic and a surgical eye for detail
.
He promotes health and well being of both the mind and body for a comprehensive transformation
. H
e strives to preform anatomic transformations on the patient for a natural and non-surgical appearance
.
In addition to the Zimmer Cryo technology used by Valley Institute of Plastic Surgery, the practice also offers Verctr 3D imaging.
This imaging device provides patients with the ability to visualize their results
prior to
the procedure
. The machine captures a region of the body using
multiple
cameras. It then generates a 3-D image of the patient, which can then
be manipulated
to replicate the procedure results.
With side-by-side comparisons, patients can see how their body will look after surgery.
For more information about Valley Institute of Plastic Surgery, visit them online at
http://www.markchinmd.com.
The practice serves California and some out-of-state patients. Dr. Mark Chin is the head surgeon and has a knowledgeable staff to assist him.