Dermatologist, Dr. Bruce Saal Uses Zimmer Cryotherapy, Provides More Comfortable Treatments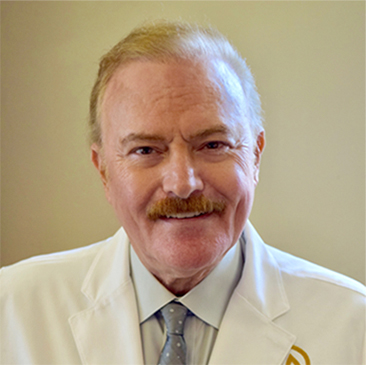 With the assistance of Zimmer Cryotherapy, Bruce M. Saal MD provides dermatological care with minimized pain to his patients. Dr. Saal and his dedicated team understand the importance of patient comfort and trust during procedures to achieve and maintain healthy, beautiful skin.
Dr. Saal's practice, Los Gatos Dermatology, offers both traditional dermatologic services and cutting-edge procedures. Established 40 years ago, the practice has been at the forefront of technology, offering laser treatments for anti-aging as well as technologies and modalities for many other procedures.
With the experience needed to deliver positive outcomes, Dr. Saal provides dermatological treatments for skin cancer, rosacea, acne, anti-aging injectables, non-surgical, non-invasive body contouring, laser hair removal, laser tattoo removal and much more.
Touted as "the Silicon Valley's pioneer in laser technology", Dr. Saal's is equipped with multiple laser devices to perform treatments. Los Gatos Dermatology has on-premises devices like Vanquish®, Exilis®, SilkPeel®, CO2 Ablative Laser, Pico Laser, Fractional Laser, Thermage and SculpSure.  When used with these treatments, Zimmer "chillers" cool the skin to provide a temporary anesthetic and to protect against thermal damage from lasers.
Completing his undergraduate degree at Harpur College at the State University of New York, Dr. Saal then continued to Tulane University School of Medicine. Later, he obtained his doctorate and fulfilled his residency in General Medicine and Dermatology at the University of Southern California (USC) Medical Center. Dr. Saal is board certified by The American Board of Dermatology, The American Board of Pathology and The American Board of Laser Surgery. He is also a member of a number of professional organizations including the American Medical Association, California Medical Association, Santa Clara Medical Society, American Dermatological Society, American Society Dermatological Surgery, American Society Laser Surgery and Medicine, American Society Dermatopathology, and North American Society Phlebology.
Dr. Bruce M Saal offers Dermatology and laser services to the greater Santa Clara County, California area and beyond. Los Gatos Dermatology is located in Los Gatos, California. You may learn more about Dr. Saal and the practice online at www.losgatosdermatology.com
For more information about Zimmer Cryo devices, visit a web overview of the product. You may also contact Zimmer any time by phone or email.