Video: Plastic Surgeon, Dr. Boss, Achieves 75% Reduction of Patient Cellulite in First Round Morpheus & Z Wave Combo Treatment
– Z News  Video + Bonus Interview with Dr. Boss
"In one treatment of the Morpheus and about 5-7 treatments of the Zimmer [MedizinSystems Z Wave], we've had about 75% improvement, or reduction in the prominence of the cellulite."
Read the Q&A and then scroll below for the video by Dr. William K. Boss
By Regina West; May 1, 2021

Scroll down for video.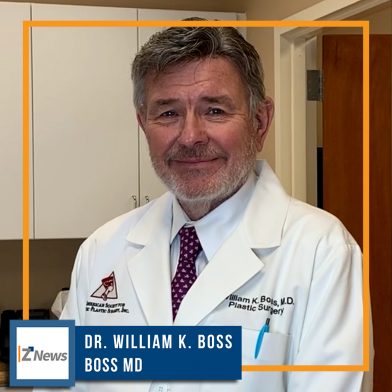 Dr. William K. Boss of Boss MD shared details of his InMode Morpheus and Zimmer MedizinSystems Z Wave combination therapy for cellulite. His patient was present to show her thigh cellulite treatment results while Dr. Boss reviewed his protocol for Z News. This assessment of results was only four weeks post-procedure, after only one round of the treatment series. The patient's results are expected to improve further after several more treatments.
"In one treatment of the Morpheus and about 5 to 7 treatments of the Zimmer [MedizinSystems Z  Wave]," said Dr. Boss, "we've had about 75% improvement, or reduction in the prominence of the cellulite." Dr. Boss relayed that the minimally invasive Morpheus fractional radiofrequency (RF) treatment was performed on eight different depth modes while the patient was under local anesthesia.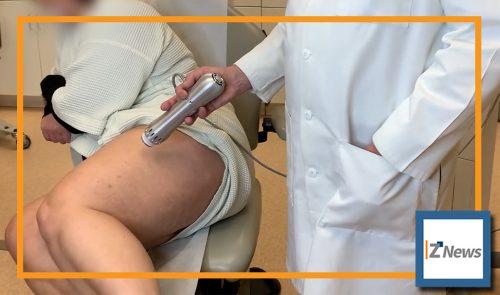 This combination therapy for cellulite includes a protocol in which a total of two to three Morpheus treatments are administered over a period of time. Directly after each Morpheus procedure, Boss MD performs the first Z Wave treatment. Then, before the next Morpheus procedure, additional Z Wave treatments are performed to expedite progress. Two to three Z Wave treatments follow in the next week. Then over the subsequent weeks, two to three additional Z Wave treatments complete the first combo cycle.
In a follow-up interview, Z News asked if a 75% reduction in cellulite is typical of what patients can expect from this combination therapy. Dr. Boss confirmed that the appearance of cellulite can be improved by 50% or more by pairing these two body contouring technologies. You may read the Z News Q&A with Dr. Boss below.
Dr. Boss provided this video and comments about Zimmer Z Wave without receiving compensation of any kind.
---
Z News Interview with Dr. Boss of Boss MD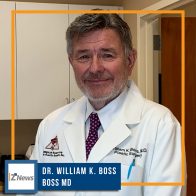 Z News:  You said that the patient in the video felt that she got a 75% improvement in her cellulite, resulting from one Morpheus treatment plus 5-7 Z Wave treatments. Is this typical of what patients can expect from this combination therapy?
WB:    Yes. Maybe 50% or more. In general, Z Wave post body contouring has given patients better outcomes and made them happy with their results.
Z News:  How long does a typical Z Wave treatment take?
WB:    About 15 minutes or less.
Z News:   What has the difference in results been from when you did not use Z Wave post-liposuction?
WB:    I don't have a controlled study, but it appears to reduce swelling and makes the skin smoother and tighter.
Z News:    Do post-operative Z Wave treatments speed healing and increase comfort during healing?
WB:    Yes. The treatments produce a more rapid reduction in swelling.
Z News:    How is the Z Wave treatment tolerated by patients?
WB:    Z Wave is tolerated really well. We only need to decrease the power in the first 7-10 days post op.
Scroll below to view the Z Wave testimonial video by Dr. William Boss.
---
About Boss MD

William K. Boss, MD, FACS, is a board-certified plastic surgeon with 30+ years of experience. He completed studies at Harvard Medical School and graduated magna cum laude from Drew University. He later graduated from the University of Medicine and Dentistry of New Jersey, and continued with postdoctoral plastic surgery training at Yale University. Dr. Boss is a member of the American Society of Plastic Surgeons (ASPS) and American Society for Aesthetic Plastic Surgery (ASAPS).
Dr. Boss formerly served as the Chief of Plastic Surgery at Hackensack University Medical Center in New Jersey. Today, he operates his practice, Boss MD, from two offices in the New York / New Jersey area. He places great importance on attention to detail in meeting the needs of his patients.  Dr. Boss is at the forefront of laser and minimally invasive research and has developed advanced, contemporary techniques. His patented GenLyft™ procedure is a customizable face & neck rejuvenation procedure for men and women. It is also adaptable as Genlyft™ Body for body contouring and skin tightening. These procedures take an integrative, minimally invasive approach and are done without general anesthesia and have very little downtime.
The practice also offers services and procedures such as Radiofrequency Assisted Laser Liposuction (RFAL), injectables, dermal fillers, rhinoplasty, breast augmentation, tummy tuck, mommy makeover, and many more.
Boss MD serves the Greater New York area with locations in the Flatiron District, NYC and in Paramus, NJ. To learn more about the practice and the services offered, visit their website at www.drbossmd.com.
About Zimmer Z Wave
The Zimmer Z Wave transmits powerful sound waves into the tissue. The energy then spreads out radially to enhance the treatment effect (Radial Pulse Therapy). The body responds to these sound waves with increased metabolic activity in the form of lymphatic drainage and increased blood circulation. The result is an improvement in the appearance of cellulite and improved results when used with other body contouring procedures. For more information about the Z Wave, visit a web overview of the product. You may also contact Zimmer any time by phone or email.