Webinar Video – Dr. Emil A. Tanghetti Speaks on "Zimmer Cryo: The Skin Cooling System with Endless Versatility"
"Post-cooling is a very nice part of treatment to prevent some of the morbidity."
Scroll to the bottom of this page to view the full webinar recording
By Regina West; January 2, 2021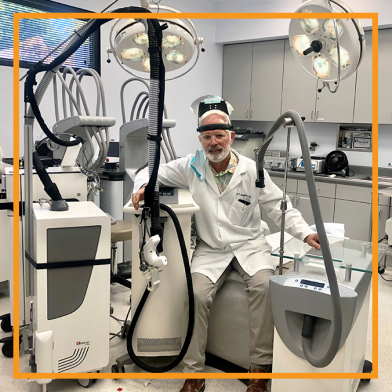 On December 3, 2020, Zimmer Aesthetic Division hosted a live webinar featuring Dr. Emil A. Tanghetti. Dr. Tanghetti's presentation, titled "Zimmer Cryo: The Skin Cooling System with Endless Versatility", was recorded and is available for viewing at the bottom of this webpage.
Dr. Tanghetti is a luminary in the fields of dermatology and laser procedures. He recognized the utility of cryotherapy in a multi-faceted aesthetic practice early on, and in the 1990s, he conducted clinical trials that helped the German-made Zimmer Cryo device gain US FDA market clearance. He also published clinical studies that integrated the Zimmer Cryo device into laser treatments. In some circles, he is affectionately nicknamed the "The Godfather of Cryo".
During this webinar, Dr. Tanghetti shared treatment videos and information about numerous applications with which he uses the Zimmer cryotherapy device. After his presentation, Dr. Tanghetti addressed questions from the attendees.
During the Q&A portion of the webinar, Dr. Tanghetti remarked on the utility and reliability of Zimmer Cryo devices. "This is German engineering and these are extremely reliable units. I have the units that I started with in the late 90's," began Dr. Tanghetti. "They just work seamlessly. They work faultlessly and very reliably. They're much more reliable than my lasers, to be totally frank… We use it for the device in laser treatments, we use it for pain mitigation. So, it gets used constantly in the office and I'm a medical as well as a cosmetic dermatologist, so I use it for both."
An attendee asked, "Would you say the patient recovery time decreases when using cryo versus not using cryo, for example with RF microneedling and fractional CO2 treatments." Dr. Tanghetti explained that cryotherapy may reduce the occurrence of adverse events and complications following a procedure. "Post-cooling is a very nice part of treatment to prevent some of the morbidity," he noted.
Dr. Tanghetti took questions on a variety of topics, including cryotherapy and thermal imaging during laser procedures, as well as cryotherapy integration with Photodynamic Therapy (PDT), CoolPeel™ and laser tattoo removal. He added his thoughts on facial cryotherapy, cryotherapy with varying skin types, and much more.
The full video recording of the webinar, including the Q&A portion, can be found at the bottom of this webpage.
About The Center for Dermatology and Laser Surgery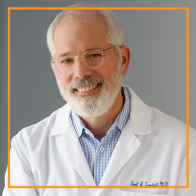 The Center for Dermatology and Laser Surgery was originally established in 1981 by Emil A. Tanghetti, MD as a practice solely devoted to diseases and surgeries of the skin. As his practice has expanded over three decades, so has the range of services. In 1994, the center was one of the first to introduce lasers into an office-based practice. Today, the facility owns a number of lasers, treating vascular lesions, wrinkles, unwanted hair, tattoo removal, sun damage and other dermatologic concerns.
Led by Dr. Tanghetti, the medical staff includes aesthetic nurses and an esthetician. The team is commited to ongoing clinical research in order to provide state-of-the-art treatments by a well trained professional staff. The center has published numerous articles based on Dr. Tanghetti's studies with lasers, as well as with medications for a host of dermatologic conditions. Dr. Tanghetti was presented with the "Heroes in Healthcare" award for his community service in removing unwanted gang-related tattoos.
The Center for Dermatology and Laser Surgery is located in Sacramento, California. To learn more about the practice and the services offered, please visit www.dermatologyandlasersurgery.com
About Zimmer Cryo
The Zimmer Cryo delivers cold air as low as -30°C. The device is intended to minimize pain and thermal injury during laser and dermatological treatments. It also provides temporary topical anesthetic relief during injections, tattoo application, tattoo removal, RF, laser hair removal and much more.  The system can assist in a variety of applications and is particularly useful with cosmetic procedures. Unlike other cooling methods, such as contact cooling, cryogen spray or ice packs, Zimmer Cryo can cool the epidermis before, during and after the laser energy has been applied, without interfering with the laser beam. For more information about Zimmer Cryo devices, please view a web overview of the product. You may also contact Zimmer any time by phone or email.
WEBINAR DESCRIPTION
Z Cryo has become a staple in the aesthetic industry. As the industry evolves, so do the applications with which cryotherapy can be used. During this webinar, Dr. Emil A. Tanghetti will share his experience and successes with the Zimmer Cryo device. He will detail how the Zimmer Cryo systems assist with topical anesthesia, reduce pain that may accompany aesthetic procedures, as well as how they enhance the safety and efficacy for countless applications, such as:
Photodynamic therapy (PDT) & Z Cryo
RadioFrequency (RF) Microneedling & Z Cryo
CO2 & Z Cryo
Laser Hair Removal & Z Cryo
Laser Tattoo Removal & Z Cryo

Treatment of Vascular Lesions

Skin Cooling with Thermal Video & Real-Time Monitoring
Dr. Tanghetti will discuss the ever-evolving utility of this technology in the aesthetic industry and will preview what is to come:
Accure acne project & Z Cryo
Learn new and exciting ways to use the Zimmer Cryo from this preeminent authority in the field. Gain insights into how the Zimmer Cryo could help your practice.
EMIL A. TANGHETTI
Dr. Tanghetti is a board-certified dermatologist and a fellow of the American Academy of Dermatology and the American Society for Laser Medicine and Surgery. Dr. Tanghetti has been active in clinical studies for more than 30 years and is an internationally recognized speaker and consultant. His research interests focus on laser surgery, psoriasis, actinic keratosis, photo aging and acne vulgaris. His work has been published in journals such as Lasers in Surgery and Medicine, Journal of Drugs in Dermatology, Journal of Dermatologic Surgery, The Journal of Cosmetic and Laser Therapy, and Cutis. He is also a member of the editorial board of Lasers in Surgery and Medicine.