Dr. Silberzweig Advances Treatment Technology While Minimizing Pain; Adds Zimmer Cryo To Cosmetic & Vascular Suite NYC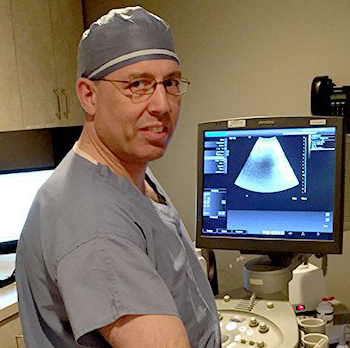 Dr. Silberzweig added a Zimmer "chiller" to Cosmetic & Vascular Suite NYC, advancing treatment technology while minimizing pain with Zimmer Cryo. Dr. Silberzweig is a Cosmetic Specialist & Interventional Radiologist. He offers safe and effective treatments using cutting-edge technology, including Cryo Therapy.
Some of Dr. Silberzweig's services include Cryolipolysis (CoolSculpting®) body contouring, laser stretch mark removal, laser hair removal, laser photofacial, laser vein treatments and laser tattoo removal.  He offers BOTOX® injections, in which he has extensive experience for both cosmetic and medical treatments. He also offers minimally-invasive Hysterosalpingography services for diagnosing the causes of infertility and other gynecological issues.  Dr. Silberzweig's state-of-the-art facility customizes treatment plans to get the best results for each patient's specific concerns.
Zimmer Cryo devices assist with treatments by reducing patient discomfort. These "chillers" provide local relief during Dr. Silberzweig's procedures through air-cooling. Zimmer cold therapy cools the skin and provides a temporary anesthetic during injectable and body contouring treatments. This cold therapy also helps to prevent thermal skin damage throughout laser procedures.
About Dr. Silberzweig
Dr. Silberzweig earned his MD from Northwestern University Medical School. Following this, he completed a surgery internship at North Shore University Hospital. Later, he completed a diagnostic radiology residency at SUNY Downstate Medical Center.  There, he acted as chief resident.  He continued on to complete fellowship training in interventional radiology at Montefiore Medical Center. Dr. Silverzweig is board certified in Diagnostic Radiology and Vascular & Interventional Radiology. He has also been published in multiple medical journals.
Cosmetic & Vascular Suite NYC offers cosmetic and medical treatments to the greater New York City area. You may learn more about Dr. Silberzweig and his practice online at www.cvsnyc.com. You may also view Dr. Silberzweig's introduction video below.
About Zimmer Cryo Therapy
For more information about Zimmer Cryo devices, visit a web overview of the product. You may also contact Zimmer any time by phone or email.
Welcome to the office of Dr. Silberzweig from Cosmetic Vascular Suite NYC