Invisible Ink Tattoo Removers Takes the "oo" out of Tattoo, Minimizes Procedure Pain With Zimmer Cryo Technology
By Regina West; May 25, 2017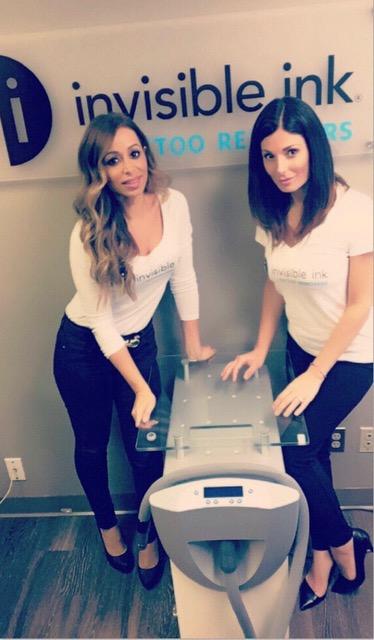 Distinguishing their tattoo removal procedure,
Invisible Ink Tattoo Removers
ensures that pain
is minimized
for their clients
. The company accomplishes this by using 
Zimmer 
Cryo Technology.
Zimmer
's Cryo 6 (or "chiller") device keeps the skin cool without interfering with laser beams during the tattoo removal process
. This Z
Cryo
cold air device chills air to as low as -30°C.
Invisible Ink Tattoo Removers
uses lasers to remove everything from small tattoos in very sensitive locations to intricate body art covering large areas of the body
.
Z 
Cryo
 devices
are designed
for use during superficial aesthetic procedures like tattoo removal
.
Likewise, tattoo shops offering Zimmer Cryo technology during tattoo application are able to diminish the associated pain for their clients
. The cold air not minimizes pain and thermal injury during laser treatments. Zimmer Cryo units also provide temporary topical anesthetic relief with dermatological treatments.
The cold air therapy complements procedures like dermal filler injections, hair removal, Radio Frequency skin tightening and more
.
Tattoo removal is currently available at 
Invisible Ink Tattoo Removers
 locations in 10 major US cities
.
The company is planning national expansion and will continue to offer the brand differentiating 
Zimmer
 Cryo added benefit to customers at new locations
.
Jeff Lyons, Director of Cryo Business Unit for 
Zimmer USA
 said, "
Invisible Ink Tattoo Removers
has an advantage over competitors who may not go to the same lengths to ensure the most comfortable laser tattoo removal procedure possible
.
In continuing to offer Zimmer's Cryo technology and by minimizing laser pain and thermal injury during tattoo removal, they take the 'oo' out of 'tattoo'
."
About Zimmer Aesthetic Division
Zimmer MedizinSystems in Irvine, California, with its parent company based in Neu-Ulm, Germany, has 45 years of expertise in manufacturing high quality medical devices. Zimmer's Aesthetic Division manufactures award-winning devices for the treatment of cellulite and enhancing body shaping, as well as skin cooling during laser and other dermatological treatments. Zimmer's flagship products, Z Wave and Z Cryo, utilize advanced Radial Pulse Therapy and Cryo Therapy technologies. With over 35,000 Cryo units sold, the company has set the gold standard for Cryotherapy and skin cooling systems and has significantly contributed to safer laser treatments while improving patient comfort.
For more info about Zimmer Aesthetic Division: www.aesthetic.zimmerusa.com, 800-327-3576, info@zimmerusa.com
About Invisible Ink Tattoo Removers
Invisible Ink was founded with the knowledge that People Change. Our tastes, goals and relationships evolve. So why should tattoos be forever if they no longer reflect who we are? Whether you experience subtle tattoo remorse or intense regret, we are here make your unwanted ink invisible. You can erase it or replace it and just move forward!
Quality, professionalism and integrity are important principles to our founding team. They serve as the foundation of Invisible Ink's corporate values. Our founding team is made of executive leaders; one who helped build LensCrafters TM into a convenience and value based national chain, an executive search professional who understands the unfortunate challenge that tattoos can create in finding employment, and a Facial Plastic Surgeon trained at elite US medical institutions, who has first-hand practical knowledge of top-tier healthcare.
Together, we bring you the Picosecond Laser – the first substantial advance in decades for tattoo removal. It is our goal that each of our patients is pleased and delighted by the outstanding tattoo removal results provided by this breakthrough technology. Equally as important, we are committed to applying our values of professionalism and integrity to the tattoo removal industry. We are dedicated to giving you better results, a better experience, and a better value at Invisible Ink.
For more info about Invisible Ink Tattoo Removers : www.invisibleinktattooremovers.com, 866-465-0090